Our school year 2017-18 footprint:
0
0
0
0
At Citizen Schools, we are re-imagining the way students learn — in the classroom, beyond the school day, and within our communities.
We connect students with expert volunteers from the community who provide hands-on, project-based learning experiences that connect what they're learning in school to real-world career pathways. Students explore new fields, learn new skills, and build a foundation for their future.
In our ELT Model, we partner with schools to provide academic support, high school and college pathway programming, and apprenticeships — semester-long courses taught by volunteers.
In this model, we connect a team of adults - including volunteer Citizen Teachers from the community and AmeriCorps members - to provide learning experiences that connects what students are learning in the classroom to real world opportunities.
0
OF STUDENTS MASTER 21ST CENTURY SKILLS LIKE INNOVATION, PROBLEM SOLVING & COMMUNICATION
0
STUDENTS ARE TWICE AS LIKELY TO GRADUATE FROM A 4-YEAR COLLEGE THAN LOW INCOME STUDENTS Nationally
0
of students are more likely to earn a postsecondary degree or certificate in a STEM field
0
of Citizen Teachers would recommend volunteering with Citizen Schools
to a friend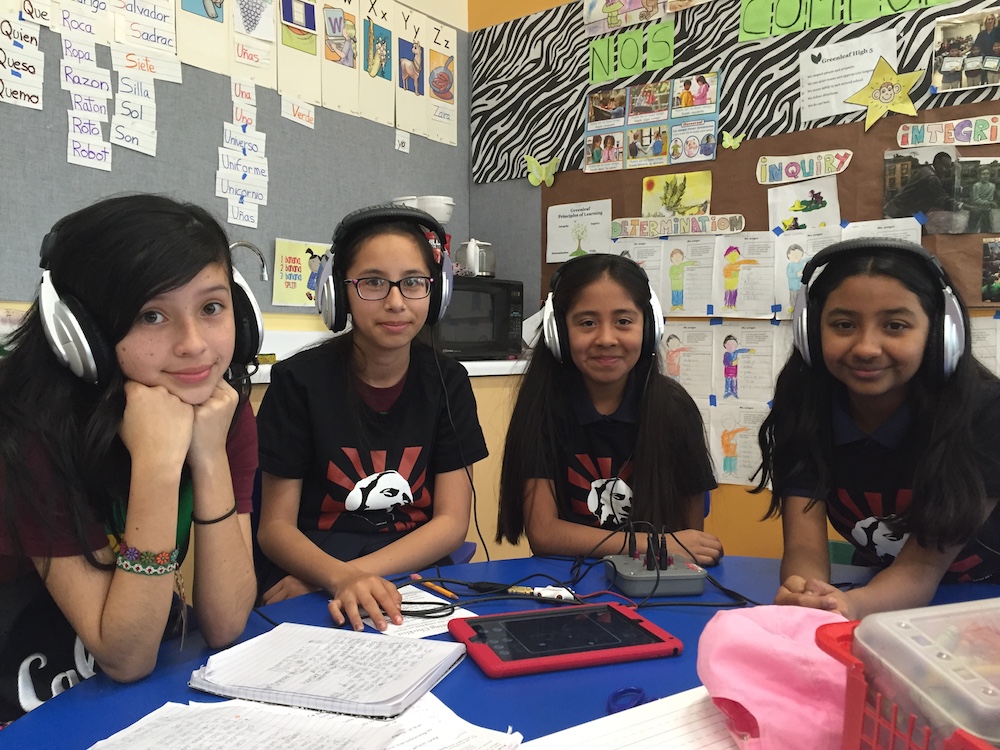 CALIFORNIA
8 Campuses
1,000 Students
174 Volunteers
MASSACHUSETTS

7 Campuses
1,708 Students
836 Volunteers
NEW YORK

4 Campuses
475 Students
404 Volunteers
NORTH CAROLINA
2 Campuses
100 Students
72 Volunteers
ILLINOIS
3 Campuses
183 students
148 Volunteers
TEXAS
2 Campuses
380 Students
132 Volunteers
Our Catalyst model empowers educators to bring the best of Citizen Schools' apprenticeships into the traditional school day.
This summer, we began a two-year pilot to develop and test a new approach to classroom instruction - one that pairs teachers with community experts to deliver engaging, real-world projects in middle school classrooms. It's our effort to ensure that all children have access to the deeper learning opportunities they crave, and that all teachers have the supports they need to build the skills and networks of our next generation leaders.
US2020 connects STEM mentors with nonprofit organizations and schools to offer hands-on STEM education and maker-centered learning opportunities for students.
The US2020 City Network is a team of coalition partners that spans 10 cities across the country, and aims to expand to 6 more by the end of this school year through the recently launched STEM Coalition Challenge. US2020 is working to change the trajectory of STEM education in America by dramatically scaling the number of STEM professionals engaged in high-quality STEM mentoring with youth.
10 CITIES ACROSS THE COUNTRY
Our supporters expand opportunities for our students with the gift of time, resources and advocacy.
Read highlights from a few of our many champions:
DELL YOUTH LEARNING AIMS TO UNLOCK STUDENT POTENTIAL
US2020 HONORS LEADERS OF THE STEM MENTORING MOVEMENT
CITIZEN SCHOOLS ALUM JOINS BIOGEN SUMMER PROGRAM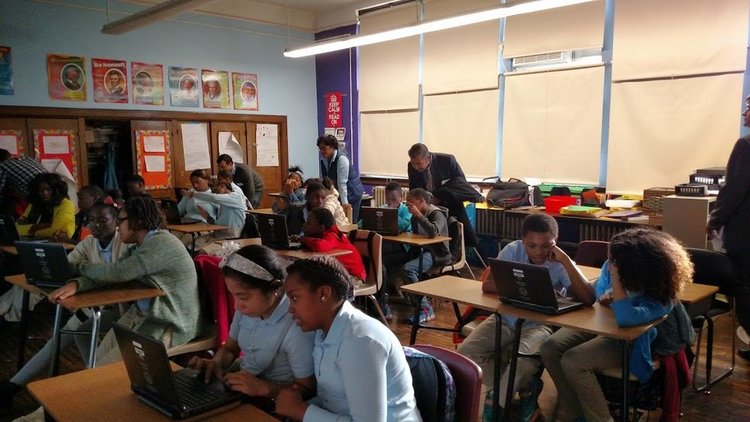 GOOGLE.ORG EXPANDS MAJOR FUNDING FOR CITIZEN SCHOOLS
MENTORING CHANGE MAKERS: GUEST POST BY ASHLEY HAUGER OF WESTERN DIGITAL
INSIDE CITIZEN SCHOOLS: A DOCUMENTARY FILM BY CAVELIGHT STUDIOS
WESTERN DIGITAL 3D PRINTING HELPS PREPARE SAN JOSE STUDENTS FOR THE FUTURE
WE CAN ALL BE CHAMPIONS FOR STUSTAINABILITY: PAULINE VOGL, CISCO
CITIZEN TEACHER OF THE MONTH: DONNA FONTANA OF FIDELITY
Since 2002, nearly 2,000 Citizen Schools AmeriCorps members have served over 3.8 million hours to help re-imagine the learning day and help build the skills of over 45,000 students.
Read stories below from just a few of our AmeriCorps members:
TEACHING FELLOW SPOTLIGHT: MADELINE VARGAS